Trac-Rite has been around since 1981, read about our history and how we've grown.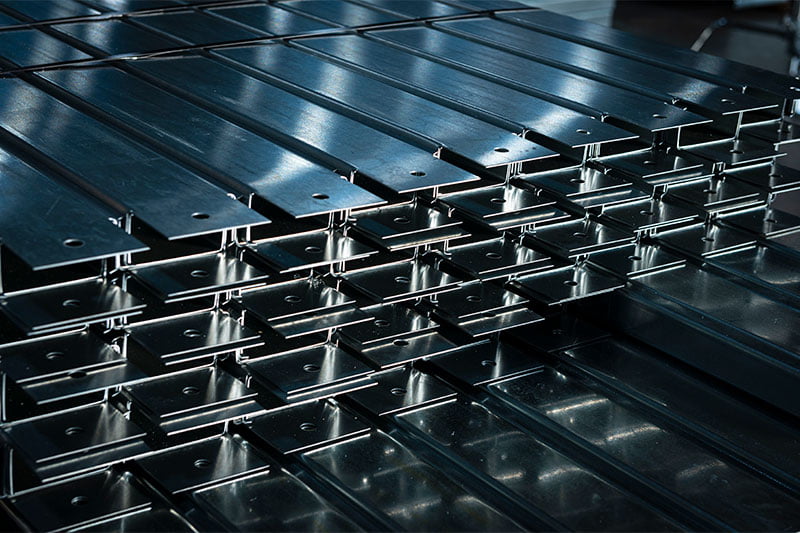 Trac-Rite Founded
Trac-Rite Door was founded and incorporated in 1981. Trac-Rite had one goal in mind – to consistently build a quality door that outperforms the industry standards.
First Products
In its first year of incorporation, Trac-Rite designed, manufactured, and marketed its first product, the 940 Door. Available in custom sizes, the 940 was available in dimensions from 3'W x 3'H to 10'W x 10'H in 1″ increments.
Expanding
To meet increased customer demands, a new manufacturing plant was needed. In 1985, the companies moved to a 97,000+ square foot facility in Sun Prairie, Wisconsin, 87,000 feet of which are devoted to manufacturing. The larger facility enables Trac-Rite to market and distribute products in the United States, Canada, Costa Rica, Guam, Mexico, and Panama.
New Doors
As demand increased for larger curtain doors, Trac-Rite introduced the 950 Roll-Up Door in 1989. Insulated roll-up doors were added to the product line in 1990, and in 1994, Trac-Rite began manufacturing industrial rolling steel slat doors until that product line was sold in 2000. By offering quality door solutions for residential, self-storage, and light commercial applications, Trac-Rite is now one of the industry's leading manufacturers of steel roll-up doors.
New Panels
Trac-Rite embarked on a new initiative in 2003 by purchasing a rollformer to construct door panels with a flat versus rounded configuration. In January 2004, Trac-Rite introduced the new panel design with the launch of the 944, 944WL, 955, and 955WL door series.
Expansion
In June 2004, the company once again broke ground for expansion. In November, 26,750 square feet of manufacturing space was added and dedicated solely to Trac-Rite manufacturing. Another 34,250 square feet is scheduled for future expansion phases.
A Larger Door
The demand for a larger curtain brought about the addition of the 988 and 988WL roll-up doors in April 2005. The 988 and 988WL roll-up door models were designed to fit almost any large opening, with sizes ranging from 12'W x 8'H to 16'W x 16'H in 1″ increments. Unlike other Trac-Rite models, these larger doors were designed with a dead-axle and torque-tube assembly. The new doors feature the finest attributes including quality, reliability, and performance. In addition, the "WL" models feature Trac-Rite's windlock system, which provides maximum strength to withstand high wind loads. Trac-Rite's engineering department has rigorously tested the doors to ensure they meet stringent building code requirements as well as offer ease of installation, reliability, and durability Trac-Rite customers have come to expect.
EP3
In May of 2007, Trac-Rite introduced the EP3 coated spring, which has since proven to be a major improvement. The EP3 coating prevents spring rust and eliminates the need for regular lubrication. The result is greatly increased spring life. Soon after, Trac-Rite purchased new rollformers for guide and bottom bar manufacturing. With the new bottom bar came the "Seal-Rite" combination bulb/blade astragal. The new astragal helps to create a better seal at the bottom of the door.
New Developments
Trac-Rite develops a new robotic manufacturing cell for roll-up doors. Known internally as the ADT (short for Automatic door table) and paired with a new panel rollformer, the robotic system eliminates a significant amount of manual material handling while increasing the company's capacity. The robotic system goes through a series of improvements in following years to increase speed and reliability. The new panel rollformer brings an additional benefit of forming a more precisely rolled panel, improving the operation of installed roll up doors.
Second Expansion
Trac-Rite expands the Sun Prairie, Wisconsin door operations with the addition of 16,000 square feet of production space and significantly increase our door capacity.
977 Door
As trends in self-storage development continued to demand larger and larger door options for the growing ranks of RV and camper owners, Trac-rite introduced the 977 door. The 977 door was designed to ease installation for larger openings and its chain hoist mechanism reduced the effort to completely raise and lower the door.
Southern Expansion
Door production facility opens in Vernon, Alabama. The new location expands our manufacturing capacity and distribution footprint, shortens lead times and reduces logistics costs for customers in the Southeast and Southwest.
Operations
A second Automatic Door Table (ADT) is put into operation in Vernon, Alabama.
Trac-Rite Promise
The market demand for custom roll-up doors will continue to grow. As the market changes, Trac-Rite is committed to providing innovative product solutions. From new door designs to timesaving door accessories, Trac-Rite promises to consistently build a quality door that outperforms the industry standards.