Your Passport to a Smarter Locking Solution
The Passport Locking Solution offers the first smart lock for self-storage owners and operators where converting any storage unit into a smart unit can be completed in less than 5 minutes and only requires a wrench, cellular reception, and a smartphone. Plus, there is no active network or internet required for tenants to unlock or lock their smart units.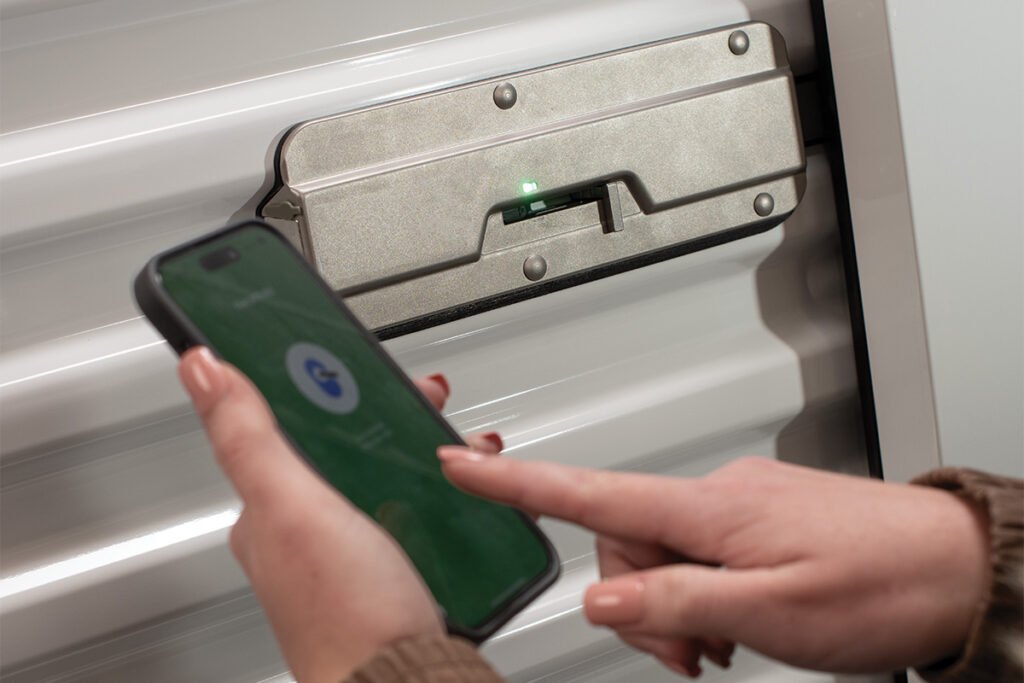 Unlocking New Opportunities
Simplified rentals, overlocks, & unlocking.
Manage your units how you want, from anywhere.
Reduced electricity & internet operating expenses via WAN (Wide Area Network) cellular technology.
No active network or internet required for locking & unlocking.
Activate & install in less than 5 minutes.
Easy tenant & operator experience.
LoRaWAN (Long Range Wide Area Network) – a low power, more secure network technology with fewer points of failure, by design.
Secure your vacant units.
Audit trail, event notifications, & attack-resistant latch.
3 year battery life.
Backed by Carrier – who have deployed more than 5 million Bluetooth locks which have opened more than 250 million doors.
Brought to you by Trac-Rite – one of the largest door manufacturers in all of North America. For more than 40 years, Trac-Rite has been a trusted brand in providing unmatched value, high quality customer service & great performing products.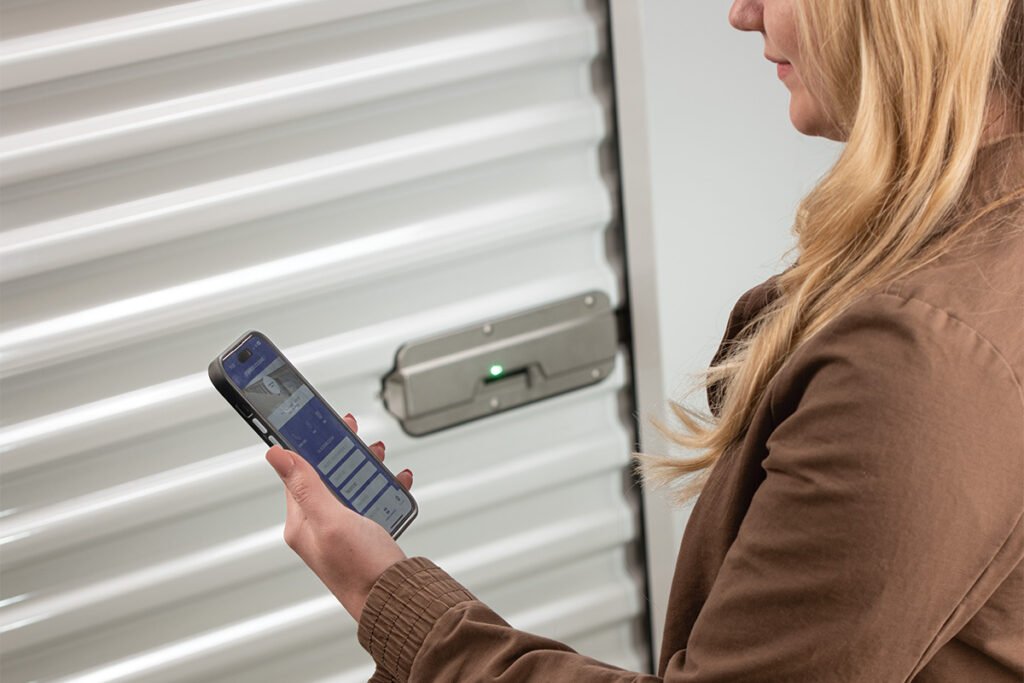 Passport Lock – works with any standard door configuration, with an online or offline option (that can be upgraded later, as needed)
Onity Passportal – is our cloud-based, front desk system for granting permissions and managing activities
DirectKey App – provides tenants with quick and easy access to their units
DirectKey Toolkit App – is utilized by owners and staff for tracking data
LoRaWAN Gateway – implemented for extended reach and secure coverage of site
Bluetooth Reader – retrofits any gate to provide entrance for staff and tenants